2021 | OriginalPaper | Chapter
Sustainable Use of Seaweeds from S. Martinho do Porto, Portugal – Past, Present, and Future Perspective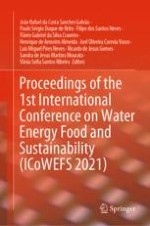 Read first chapter
Authors: Mário Cavaco, Adriana Duarte, Susana Bernardino, Clélia Afonso, Teresa Mouga
Publisher: Springer International Publishing
Abstract
Seaweeds have long been used by populations on the coast of Portugal as fertilizers or food during periods of scarcity. Both uses have decreased dramatically since the introduction of chemical fertilizers and horticulture food. Even so, in the past decades, globalization has brought new interest to the consumption of these organisms, raising interest on algae as a healthy and tasty food. Much scientific research is underway on the properties of seaweeds, and it is proven that past uses are well-founded.
S. Martinho do Porto, in the Centre of Portugal is the only location where the commercial harvesting of seaweeds still takes place.
Gelidium corneum
is harvested because this species produces high-quality agar, a much sought-after phycocolloid, which is used in the food industry as gelling or thickening agent. However, the species shows other properties that have been disregarded by the seaweeds' industry. There are also some invasive species, namely
Asparagopsis armata
, which is causing considerable ecological problems to local ecosystems.
Thus, the Mar2020 project Limo do Cais was approved to study the sustainable use the algal biomass from S. Martinho do Porto taking into account its industrial potential. In this way, the properties of
G. corneum
are being studied, to increase its commercial value. As to
A. armata
, it shows important antimicrobial properties that are being studied aiming the use of the algal biomass in the pharmaceutical industry.
Thus, past uses of seaweeds will be discussed, as well as new potential uses that scientific research has uncovered.