01-04-2020 | Research and Development | Issue 2/2020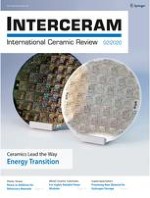 Synthesis and Evaluation of Materials for High-Performance Supercapacitators
Authors:

Fatma Taher, Moursy N. S., D. Aman, Sayed Y. Attia, Saad G. Mohamed
Abstract:
Nowadays, due to the lack of conventional energy resources, great attention is being paid to hydrogen as an energy carrier and its storage. Also, the development of energy-storage devices is certainly one of the current great challenges to meet the needs of modern society. To this end, supercapacitors (SCs) have gained much attention as next-generation power storage devices, mainly because of their safe operation and outstanding cycling life. They can also store a higher amount of energy than conventional capacitors and offer a higher power density than batteries and fuel cells. In this paper, reduced graphene oxide (rGO) and lanthanum oxide-doped rGO (La
2
O
3
-rGO) nanosheets were prepared, and the structure was confirmed by XRD, SEM and TEM. The degree of hydrogenation of the prepared materials was estimated by thermogravimetric analysis, hydrogenated through the Benkeser reaction. The results show that La
2
O
3
-rGO is a promising material for hydrogen storage in high-performance supercapacitors.