05-07-2019 | Issue 2/2020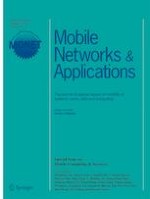 Task Allocation in Eco-friendly Mobile Crowdsensing: Problems and Algorithms
Journal:
Authors:

Wei Gong, Xiaoyao Huang, Baoxian Zhang, Yawei Zhao
Important notes
Publisher's Note
Springer Nature remains neutral with regard to jurisdictional claims in published maps and institutional affiliations.
Abstract
Mobile crowdsensing has emerged as a new sensing paradigm which has many advantages over traditional sensing paradigms. In this paper, we focus on the task allocation problem for eco-friendly mobile crowdsensing which aims to minimize carbon emissions under various constraints such as task deadline and road traffic constraints. We first describe the system model of eco-friendly mobile crowdsensing and formulate the task allocation problem in offline scenario and online scenario, respectively. Then we propose Eco-Friendly Task Allocation algorithm (EFTA) to address the allocation problem in offline scenario. This algorithm consists of two processes including transportation selection and worker-task matching. After this, we propose Online Eco-Friendly Task Allocation algorithm (OEFTA) to tackle the allocation problem in online scenario. The algorithm adopts greedy online task assignment/reassignment upon arrival of a new task or a new worker. Extensive simulation results show our proposed algorithms have much better performance than baseline algorithms.