2012 | OriginalPaper | Chapter
Taxing Multinationals in a World with International Mergers and Acquisitions: Should the Home Country Exempt Foreign Income?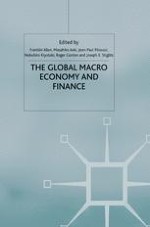 Read first chapter
Author: John Douglas Wilson
Publisher: Palgrave Macmillan UK
The taxation of foreign-source income has come under increasing attack by academic researchers and policy-makers. According to the traditional view, national welfare maximization requires that a capital-exporting country tax income from capital invested at home and abroad at the same rate, with a deduction for taxes paid to foreign governments. The basic idea is that a lower tax rate on foreign-source income will cause an inefficiently large outflow of investment, as domestic capital owners seek to escape the higher tax rate at home.
1
But Desai and Hines (2003, 2004) have argued that this close relation between investment at home and investment abroad is not observed, and that foreign-source income should not be taxed because the extra tax borne by domestic investors distorts their decisions to buy and sell foreign companies. Their view of the world is described by the following passage:
… modern scholars view FDI as arising from differential capabilities, and consequently differential productivity, among firms, and the extension of intangible assets across borders. This intuition squares well with empirical FDI patterns, which include the fact that most of the world's FDI represents investment from one high-income country into another, and the fact that a very high fraction of such investment takes the form of acquiring existing businesses. Consequently, most FDI represents transfers of control and ownership, and need not involve transfers of net savings. (2004: 956)
In other words, whereas the focus of the traditional view has been on 'capital export neutrality', the new view elevates 'ownership neutrality' to center stage, and argues that foreign-source income should be exempt from taxes levied by the home government.