01-12-2019 | Formula Student Germany | Special Issue 1/2019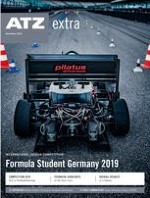 "The driverless class has been well received"
Journal:
Authors:

Frank Jung, Thomas Schneider
The entire Formula Student competition would be inconceivable without the many helpers and volunteers who run the organization and the race meetings. We spoke to Steffen Hemer, member of the executive committee of Formula Student Germany (FSG), who is responsible for the driverless class, about the latest challenges and the potential changes to the rules of the student racing series.
×
...