21-06-2019 | Issue 2/2020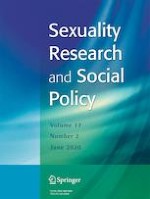 The Future of Evidence: Queerness in Progressive Visions of Sexuality Education
Journal:
Authors:

Jamie O'Quinn, Jessica Fields
Important notes
Publisher's Note
Springer Nature remains neutral with regard to jurisdictional claims in published maps and institutional affiliations.
Abstract
"Evidence" has replaced "abstinence" as the idea with foundational cultural authority in sexuality education debates, policy, and practice. In a move emblematic of this shift, leading sexual health organizations proposed the Future of Sex Education (FoSE), the first national standards for evidence-based comprehensive sexuality education that exemplified the push toward scientific, evidence-based standards. We examine FoSE's attempts to broaden the scope of traditional evidence-based sexuality education policies and how sociological feminist analyses and queer theory can advance understandings of sexuality education's capacity to effect social change. FoSE's reliance on scientific evidence reinforces future-orientated narratives of (queer) youth sexuality and considers the possibilities and limitations these narratives suggest for young people's sexual subjectivities. A theory of queer utopias complicates FoSE's understandings of science, education, and the future, generating a queer utopic sexuality education that allows room for ambivalence and ambiguity in young people's sexualities.