Published in: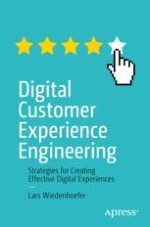 2021 | OriginalPaper | Chapter
1. The Importance of Acting Today
Getting digital experiences right is not optional
Abstract
Before getting started and taking action, a clear understanding of the definition of digital customer experience is needed. This chapter will provide a clear definition, will look at the top three challenges to overcome, and outline the return on investment that can be expected as a motivation to get started today.