18-06-2019 | Originalarbeit | Issue 3/2019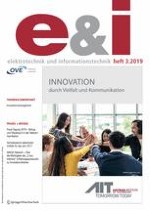 The intrapreneurship reactor: how to enable a start-up culture in corporations
Author:

Katja-Maria Prexl
Important notes
A first draft of findings reported in this article were originally presented at the ISPIM Innovation Conference 2016, Porto (Portugal) by Joris Hensen and Katja-Maria Prexl. A former version of this article is part of the Doctoral Thesis of Katja-Maria Prexl: Prexl, K.-M. (2018).
Contextualization of individual absorptive capacity: Exloring corporate engagement activities in innovation and the empirical evidence of individual capabilities for new knowledge and innovation
(Doctoral Thesis, Zeppelin University, Friedrichshafen, Germany).
Publisher's Note
Springer Nature remains neutral with regard to jurisdictional claims in published maps and institutional affiliations.
Abstract
Start-ups successfully deliver creative results, and their success highlights the need for corporate engagement with innovation (Weiblen and Chesbrough in California Management Review 57(2): 66–90,
2015
). To assess insights on corporate high-involvement innovation activities, we developed and applied an intrapreneurship model within a multinational financial services corporation in Germany. Successful implementation requires that individuals have the autonomy to act as corporate entrepreneurs (i.e., intrapreneurs). To this end, we introduced a model for implementing and analysing intrapreneurship so corporations could develop a start-up culture. The corporation studied hosted an innovation competition called the Appathon, where competing teams developed app prototypes, and the winning team received funding for continued development. Afterwards, we completed qualitative and quantitative research by interviewing and surveying the competition participants to examine practical intrapreneurship and corporate and individual innovation. Our findings highlight the challenges surrounding the development of high-involvement innovation management routines (Bessant in
High involvement innovation
,
2003
).