Published in: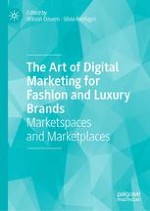 2021 | OriginalPaper | Chapter
1. The Key Drivers of Perceived Omnichannel Service Quality in Fashion
Abstract
The complexity of the customer journey has increased tremendously in the context of e-commerce because customers use various touchpoints at different channels when interacting with a retailer. In omnichannel retailing, a combination of different retail channels along the various customer touchpoints has become the predominant purchasing pattern for customers. The "research shopper phenomenon" describes a common tendency among customers to use one channel to search and another to purchase. This chapter will, therefore, aim to investigate the concept of integration in omnichannel retailing by considering the different elements of the retail mix. Furthermore, it will elaborate the key drivers of perceived omnichannel service quality. This chapter presents an omnichannel customer typology of four different types of fashion customers.