2019 | OriginalPaper | Chapter
The Local Education System as a Pillar for Structural Change: The Case of the Strategic Educational Plan of Cascais, Portugal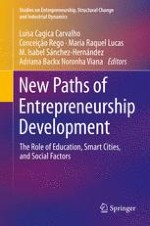 Read first chapter
Authors: Jorge Gonçalves, Carolina Guerreiro
Publisher: Springer International Publishing
Abstract
In the last two decades, with the widespread of Internet and global communication, the creation of the World Trade Organization and the liberalization of world trade, and the re-launch of neoliberalism, a lot of changes occurred in the economic and social order that still persist today.
However, this (r)evolution are not satisfactorily followed by all, with obvious costs in social and territorial cohesion. That is why the education system may be a way to provide a more adequate and beneficial convergence between this framework of changes, new demands and the universe of values, knowledge and skills held by citizens.
This resulted, in Portugal, in a process of decentralization of education competences from national to local authorities, which aims to promote quality and efficiency in the use of educational resources and to reinforce educational processes.
This model implies a better relationship between local actors, as they constitute a fundamental part of the local education system and are the main motivators of change. The local education system can therefore work as a tool to stimulate entrepreneurship and support the dynamics of structural change in the social and economic dimensions.
The process that intends to materialize this concept of education system was tested in the municipality of Cascais with the elaboration of a Municipal Educational Strategic Plan (PEEM). The methodological process applied in this PEEM that is revisited in this chapter as a way of illustrating an example of transforming a local education system through the involvement of the local actors led by the municipality.