Published in: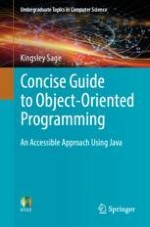 2019 | OriginalPaper | Chapter
1. The Origins of Programming
Abstract
In this first chapter we explore what a programming language is, and something of the history of their development leading up to the Java language. This will help us understand some of the most basic terminology used in the process of creating programs.