01-10-2020 | Cover Story | Issue 10/2020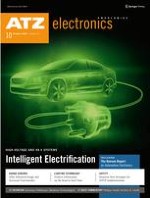 "The path toward more powerful battery systems with long life"
Journal:
Author:

Andreas Burkert
High amplitude current pulses can damage electrical energy storage devices based on lithium-ion technology. The use of ultracapacitors is therefore of particular interest in the field of modern electric mobility, Dr. Sebastian Pohlmann suggests in the interview. As the person responsible for strategic innovation at Skeleton, he is well informed about the advantages of physical energy storage devices designed as a system that can extend the life expectancy of a lithium-ion battery by up to 80 %.
×
...