13-11-2017 | Original Article | Issue 2/2018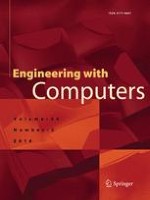 The potential application of particle swarm optimization algorithm for forecasting the air-overpressure induced by mine blasting
Journal:
Authors:

Amir AminShokravi, Hajar Eskandar, Ali Mahmodi Derakhsh, Hima Nikafshan Rad, Ali Ghanadi
Abstract
In tunneling projects and open-pit mines, drilling and blasting is a common method for fragmenting the rock masses. Although fragmentation is the main aim of blasting, the adverse effects such as air-overpressure (AOp) and ground vibration are unavoidable. Among these unwanted effects, AOp is considered as one of the most important effects which can cause damage to nearby structures. Therefore, precise estimation of AOp is required for minimizing the environmental problems. This article proposes three new models for predicting blast-induced AOp at Shur river dam area, Iran, optimized by particle swarm optimization (PSO). For this aim, 80 blasting events were investigated and the requirement parameters such as maximum charge per delay, distance from the blast-face and rock mass rating were measured. To evaluate the acceptability and reliability of the proposed PSO models, artificial neural network (ANN) has also been performed. After modeling, the capability of the constructed predictors has been evaluated using the statistical criteria such as coefficient of determination (
R
2
) and mean square error (MSE). Eventually, it was found that the PSO-linear model (with
R
2
 = 0.960 and MSE = 4.33) possessed superior predictive ability than the PSO-power model (with
R
2
 = 0.923 and MSE = 8.89), PSO-quadratic model (with
R
2
 = 0.926 and MSE = 10.14), ANN model (with
R
2
 = 0.897 and MSE = 9.98) and USBM model (with
R
2
 = 0.872 and MSE = 16.28).