2004 | OriginalPaper | Chapter
The Return of Deflation: What Can Central Banks Do?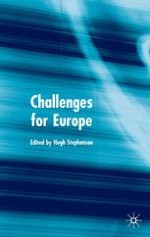 Read first chapter
Author: Willem Buiter
Publisher: Palgrave Macmillan UK
After an absence of almost half a century, the spectre of deflation is once again haunting the corridors of central banks and finance ministries in the industrial world. The great deflations of the nineteenth century and 1930s made way for the post-Second World War era of persistent inflation — low to moderate in the advanced industrial countries, moderate to high (with occasional bursts of hyperinflation) in developing and transition countries and in emerging markets. The recent renewed concern with deflation is due in part to the historical association, at least during the interwar years, of deflationary episodes with financial crises, recession, stagnation and even depression. It is also prompted by the fear that, in deflationary conditions, nominal interest rates may come close to their lower bound of zero, at which point conventional monetary policy is thought to lose most if not all of its effectiveness.