Published in: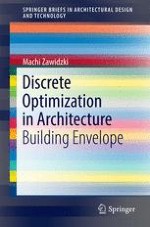 2017 | OriginalPaper | Chapter
1. The Skin of a Building
Abstract
This chapter describes the main functions of Building Envelopes, particularly in the context of
daylighting
(including the role of the outside view, smart windows, etc.). The functions of Building Envelope are compared with organic skin. Finally, an example of a relatively successful integration of adaptivity and aesthetics in the building of the Arab World Institute is presented.