16-03-2021 | Regular Paper | Issue 5/2021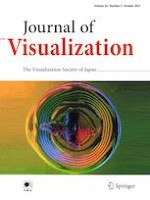 Topological modifications due to ramped vanes in a flare-induced shock–boundary layer interaction flowfield
Journal:
Authors:

T. Nilavarasan, G. N. Joshi, A. Misra, C. Manisankar, S. B. Verma
Important notes
Publisher's Note
Springer Nature remains neutral with regard to jurisdictional claims in published maps and institutional affiliations.
Abstract
Effect of ′ramped vane′-type vortex generators on a shock-induced flow separation in the vicinity of an axisymmetric compression corner was evaluated. Numerical simulations were performed at Mach 2 on a cone–cylinder–flare model with a flare angle of 24°. The undisturbed boundary layer thickness (
δ
) at the location of the compression corner was 5 mm. A single array of these vortex generators with a device height of 0.28
δ
(1.4 mm) was placed on the cylinder surface at different streamwise positions, viz. 5
δ
, 10
δ
and 15
δ
upstream of the compression corner, and their ability to manipulate the shock–boundary layer interaction flowfield was compared. The presence of these devices caused substantial changes in the interaction region and the separation bubble structure. The separation bubble transformed into a series of spade-shaped structures with pockets of attached flow in between them. The ramped vanes increased the separation length along the device centreline, but this effect was attenuated considerably, by bringing them closer to the interaction region. Moving the ramped vanes closer also had a collapsing effect on the spade-shaped structures, which simultaneously widened the attached flow zones in between them.
Graphic Abstract
×