14-08-2020 | Regular Paper | Issue 6/2020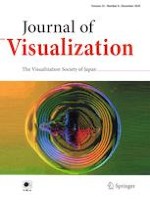 Transient mapping of high-pressure impinging spray boundary contour on stepped geometries
Journal:
Authors:

Christoph Steinberg, David L. S. Hung
Important notes
Publisher's Note
Springer Nature remains neutral with regard to jurisdictional claims in published maps and institutional affiliations.
Abstract
The fuel injection process in combustion engines is seen as a key factor to satisfy upcoming stricter emission laws as this very complex and highly transient process strongly determines the performance and emission of engines. The trend in increasing injection pressure and shifting the injection timing during late compression stroke contributes to a higher combustion efficiency and reduced emissions. However, some engine conditions provoke a fuel impingement on cylinder walls and piston top with negative consequences for the air/fuel mixture and eventually for the combustion process. Additionally, the shape of modern piston tops most likely follows complex geometries and it is estimated that these geometries play a vital role in the spray impingement process determining the fuel vaporization and the fuel distribution in the cylinder. Hence, this research work elucidates the influence of stepped geometries on the spray propagation after impingement. Measurements with the high-speed Mie scattering method in a constant volume chamber were conducted with two impinging positions as well as three geometry slope angles (from 30° to 90°). The analysis focusses on mapping the very transient spray boundary development to provide a deeper understanding of the spray propagation. This technique provides tracking the spray boundary from impingement to end of injection. Results reveal fundamental differences in the propagation behaviour of the cases concerning the forward and backward propagation mechanisms. Moreover, analysing the centroids of both propagation directions exposes an influence of the geometry on the propagation length and velocity as well as reducing the fluctuation in the impinging phase.
Graphic abstract
×