2020 | OriginalPaper | Chapter
User Experience Testing vs. Marketing Experts – Can Empirical Research Beat Practical Knowledge in Dialog Marketing?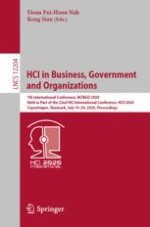 Read first chapter
Authors: Christina Miclau, Barbara Woerz, Laura Heiland, Dennis Hess, Beatrice Weber, Alice Emmler, Hans-Peter Saar, Jonas Belke, Niklas Hose, Oxana Ernst, Andrea Mueller
Publisher: Springer International Publishing
Abstract
To reach customers by dialog marketing campaigns is more and more difficult. This is a common problem of companies and marketing agencies worldwide: information overload, multi-channel-communication and a confusing variety of offers make it hard to gain the attention of the target group. The contribution of this paper is four-fold: we provide an overview of the current state of print dialog marketing activities and trends (I). Based on this corpus we identify the main key performance indicators of dialog marketing customer interaction (II). A qualitative user experience study identifies the customer wishes and needs, focusing on lottery offers for senior citizens (III). Finally, we evaluate the success of two different dialog marketing campaigns with 20,000 clients and compare the key performance indicators of the original hands-on experience-based print mailings with user experience tested and optimized mailings (IV).