17-06-2020 | Original Research | Issue 13/2020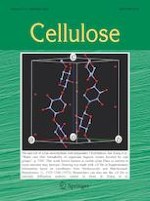 Using a recyclable acid hydrotrope and subsequent short-term ultrasonic pretreatment to facilitate high-value lignin extraction and high-titer ethanol production
Journal:
Authors:

Hairui Ji, Le Wang, Zhiqiang Pang, Wenyuan Zhu, Guihua Yang, Cuihua Dong
Important notes
Electronic supplementary material
Hairui Ji and Le Wang contributed equally to this work.
Publisher's Note
Springer Nature remains neutral with regard to jurisdictional claims in published maps and institutional affiliations.
Abstract
Pretreatment to enhance the enzymatic digestibility of cellulose usually alters the structure of lignin, resulting in subsequent inferior depolymerization and utilization. Herein, a physicochemical pretreatment strategy, specifically, using a recyclable acid hydrotrope (
p
-toluenesulfonic acid,
p
-TsOH) followed by 10 s of ultrasonic treatment, was developed to facilitate high-value lignin extraction from lignocellulosic biomass and improve enzymatic hydrolysis for high-titer ethanol production. The wood material (
poplar
) was first treated with the recyclable
p
-TsOH aqueous solution under mild conditions (C80T80t15) to extract the lignin. The obtained lignin exhibited excellent properties, including a high hydroxyl (OH) content (4.19 and 4.07 mmol/g of aliphatic and phenolic OH, respectively), abundant β-O-4 aryl ether linkages (60%), a low
M
w
(3357 ± 121 g/mol), and a narrow polydispersity (2.28,
M
w
/M
n
), according to the results from FTIR spectroscopy, TGA,
31
P NMR spectroscopy, 2D-HSQC NMR spectroscopy, and GPC. The pretreated substrates were then subjected to 10 s of ultrasonication to improve the enzymatic saccharification and finally afford ethanol by quasi-simultaneous enzymatic saccharification and fermentation (Q-SSF). The highest ethanol concentration (40.08 ± 3 g/L) was obtained after 60 h of fermentation, and the residual glucose concentration was only 4.22 ± 1 g/L; this experimental ethanol yield was equivalent to the theoretical ethanol yield of 81.87 ± 4% based on the glucan content. In short, this pretreatment method simultaneously enhanced the accessibility of cellulose to enzymatic hydrolysis and provided high-value lignin.
Graphic abstract
×