12-04-2021 | Issue 1/2021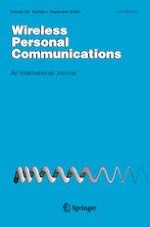 V2V Communication and Authentication: The Internet of Things Vehicles(Iotv)
Journal:
Authors:

Mary N. Peter, M. Pushpa Rani
Important notes
Publisher's Note
Springer Nature remains neutral with regard to jurisdictional claims in published maps and institutional affiliations.
Abstract
In this work concentrated confirmation security among the V2V correspondence. The paper anticipates an effectual RTSP protocol that combines the Internet of things, cloud with specialist innovation into one stage where it manages secure correspondence and interfaces between the huge measure of decentralized and heterogeneously conveyed devices in IoT. Subsequently our proposed work is for decreasing blockage, following articles, traffic the executives, directing, and keeping away from clog. This design starts the usage of Road Side Unit (RSU), Central Cloud Layer (CCL), and Vehicular Cloud Layer (VCL), with sensor innovations, IoT based vehicular data frameworks, Vehicular cloud-based Ad-hoc networks where the traffic objects are addressed, followed over the web. In recent years the vehicle AdHoc network plays a vital role in smart vehicles monitoring, tracking, and sharing of location-based information. The VANET communication occurs among the vehicles -to- vehicles(V2V) and Vehicles-to-infrastructure(V2I). The communication message provides information on traffic and critical road events for each vehicle's comfortable driving. Smart transport involves smart sensors and the internet of things vehicles (IoTV). The wide range of data has been outsourced from IoTV for efficient monitoring with a cloud environment adapted for vehicles cloud. There has been plenty of security issues among the VANET and IoTV due to multiuser and open access channel transmission there has been plenty of VANET protocol delivered for secure smart vehicles transmission technology. various security issues have been concentrated, the issues like authentication, integrity, non-reputation, confidentiality, and availability have been the major vulnerable security threads. In this work concentrated authentication security among the V2V communication. This examination offers a useful structure for checking appropriated directing for vehicles, blockage shirking, and traffic the executives, etc. Broad reenactment is done in MATLAB climate, which shows a superior compromise as opposed to traditional methods.