09-08-2015 | Issue 3/2017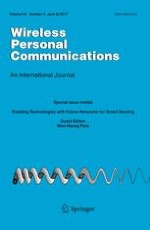 Validation of Computer Models for Evaluating the Efficacy of Cognitive Stimulation Therapy
Journal:
Author:

Tuan D. Pham
Important notes
This manuscript is the revised and extended version of the following conference paper: Pham, T.D. (2015) Dynamic-time-warping analysis of feature-vector reliability. In
2015 Int. Conf. Information Science and Applications
, Springer LNEE 339, 235–241.
Abstract
The notion of using computational methods for evaluating cognitive stimulation therapy (CST) based on the synchronized recording of photoplethysmographic (PPG) signals of care-givers and participants offers an objective and cost-effective analysis in health care to improve the patient's quality of life. While computer models are promising as a useful tool for such a purpose, a question of interest is how the model reliability, which is the degree to which an assessment tool produces stable and consistent results, can be established. This paper addresses this issue with the application of dynamic-time warping and resampling to measure the performance of two PPG features known as the largest Lyapunov exponent and linear predictive coding, which have been applied for studying the efficacy of CST. The potential success of this computerized evaluation can be a precursor to the development of a personalized e-therapy system that operates on mobile devices.