10-07-2020 | Regular Paper | Issue 6/2020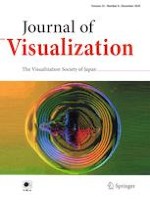 Visual analysis method for abnormal passenger flow on urban metro network
Journal:
Authors:

Yong Zhang, He Shi, Feifei Zhou, Yongli Hu, Baocai Yin
Important notes
Publisher's Note
Springer Nature remains neutral with regard to jurisdictional claims in published maps and institutional affiliations.
Abstract
In recent years, subway has become an important transportation means for residents. Due to the huge passenger flow in metropolises, the urban metro network has become more and more complex. Some anomalies may have serious impact on the metro system and spread rapidly. Therefore, it is essential to find out the detail information of anomalies in the metro system. At the same time, mastering the causes of anomalies can help us understand conditions of the occurrences of anomalies. Currently, there are a large number of visualization studies about displaying the abnormal data of traffic, but most of them focus on road network. Even if there are some visualization studies about metro network, they mainly pay attention to the abnormal stations and the abnormal flows between stations instead of concentrating on exploring the abnormal reasons. In this paper, we propose a visual analytics system based on smart card and social network data. It provides multiple coordinated views to display valid information of abnormal stations intuitively and simultaneously, which can help us verify metro anomalies and abnormal section flow between stations. Besides, it also offers several views to have a quick glimpse of the causes of metro anomalies. A series of factual case studies and two system test experiments have verified the feasibility and effectiveness of our system.
Graphic Abstract
×