21-09-2020 | Regular Paper | Issue 1/2021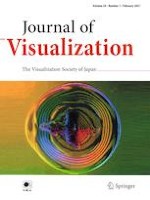 Visual dimension analysis based on dimension subdivision
Journal:
Authors:

Yi Zhang, Chenxi Yu, Ruoqi Wang, Xunhan Liu
Important notes
Publisher's Note
Springer Nature remains neutral with regard to jurisdictional claims in published maps and institutional affiliations.
Abstract
Visualization of multidimensional data has always been a research hotspot. Dimensional analysis is an efficient way to solve multidimensional problems. The current dimensional analysis methods mostly consider that all dimension correlations are at the same granularity, but actually the correlation between dimensions may be multi-scale. Multi-scale dimensions can also reflect the multi-scale data association mode, which is of certain value for analyzing the hidden information of multidimensional data. In this paper, we propose a method of dimension subdivision to resolve the multi-scale correlations between dimensions. To explore the multi-scale complex relationship between dimensions, we subdivide the original dimensions into finer sub-dimensions and build a graph-based data structure of the correlations to partition strongly relevant and irrelevant dimensions. We also proposed D-div, a visual dimension analysis system to support our method. In D-div, we provide visualization and interaction techniques to explore subdivided dimensions. Via case studies with two datasets, we demonstrate the effectiveness of our method of dimension subdivision.
Graphic abstract
×