30-03-2020 | Regular Paper | Issue 3/2020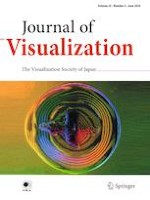 Visualization and analysis of muzzle flow fields using the Background-Oriented Schlieren technique
Journal:
Authors:

Abdelhafidh Moumen, Jurgen Grossen, Irene Ndindabahizi, Johan Gallant, Patrick Hendrick
Important notes
Publisher's Note
Springer Nature remains neutral with regard to jurisdictional claims in published maps and institutional affiliations.
Abstract
Several experimental and numerical studies on muzzle blast and flow fields have been performed. However, due to the extremely short duration and the spatiotemporal evolution of these flows, experimental quantitative techniques are limited. As a consequence, the number of validated numerical calculations is limited as well. On the other hand, despite the development of computer models that have succeeded in predicting the measured pressure and velocity, they show unrealistic temperatures and densities. Therefore, temperature and/or density measurements are required to validate these codes, thus the motivation of this research. The present paper focuses on the development of a density-sensitive and non-intrusive measurement technique and the implementation of a quantitative flow visualization method based on Background-Oriented Schlieren (BOS) combined with a high-speed camera. In BOS, the experimental setup of conventional Schlieren (mirrors, lenses, and knife-edge) is replaced by a background pattern and a single digital camera. The muzzle flow fields and the flow field around a 5.56-mm projectile in flight were successfully visualized. Indeed, the implemented experimental high-speed BOS setup has demonstrated its ability to capture clearly the salient features of the precursor and the propellant gas flow fields and their interactions. The captured structures such as vortex, barrel shock, Mach disk, and blast wave show a good agreement with that issued from a realized conventional Schlieren setup and the bibliography, confirming the BOS capability to visualize complex density flow fields.
Graphic abstract
×