18-08-2021 | Regular Paper | Issue 6/2021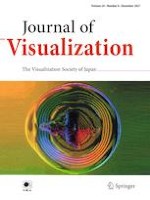 Visualization of plasma shape in the LHD-type helical fusion reactor, FFHR, by a deep learning technique
Journal:
Authors:

Kunqi Hu, Koji Koyamada, Hiroaki Ohtani, Takuya Goto, Junichi Miyazawa
Important notes
Publisher's Note
Springer Nature remains neutral with regard to jurisdictional claims in published maps and institutional affiliations.
Abstract
A magnetic field is used to confine the plasma to achieve controlled fusion. Therefore, since the movement of the plasma follows magnetic field lines, a plurality of magnetic field lines is calculated from electromagnetic field simulation results in a fusion reactor. Because of the complicated distribution of magnetic field lines in three-dimensional (3D) space, existing analysis measures which are mostly based on two-dimensional poloidal plasma cross-sections are unsatisfactory for domain experts. To solve this problem, we propose a technique for reconstructing a regular scalar field from the magnetic field lines. First, on poloidal plasma cross-sections, intersection points of magnetic field lines are used to make annotations of learning the plasma shape. Then, a deep neural network is built to approximate the scalar field that represents the probability of the existence of magnetic field lines. Consequently, a 3D model of plasma shape has managed to be constructed by applying the marching cubes method. The effectiveness of the proposed method is demonstrated by comparing it with the conventional method and domain experts' reviews.
Graphic abstract
×