25-06-2020 | Regular Paper | Issue 5/2020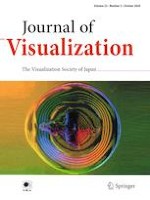 Visualization of shock wave propagation due to underwater explosion
Journal:
Authors:

Jayabal Rajasekar, Tae Ho Kim, Heuy Dong Kim
Important notes
Publisher's Note
Springer Nature remains neutral with regard to jurisdictional claims in published maps and institutional affiliations.
Abstract
Researchers have a great interest in determining the characteristics of shock wave propagation by an underwater explosion. But it involves complex physical processes near boundaries during the underwater explosion. The major issues are explosions, fluid interactions, fluid–structure interactions, and shock wave propagation. In general, the underwater explosion leads to shock wave propagation and it moves toward two types of boundaries. The first one is the free surface of the water, and the second is fluid–structure interaction. The underwater explosion also deals with bulk cavitation behind shock waves. This paper deals with the shock wave propagation and bulk cavitation because of the underwater explosion near the free surface. The computation and analytical results of the underwater explosion were discussed and compared. Also, polynomial and Mie–Gruneisen (shock) equation of state (EOS) of water was implemented to determine the incompressible nature of water and to get realistic results. The results of both the EOS of water were compared against each other and validated against analytical results. These results show that the equation of state of water and water–air interface has a significant influence on the characteristics of the shock wave propagation and unsteady cavitation near the free surface.
Graphic abstract
×