01-10-2020 | Development | Issue 10/2020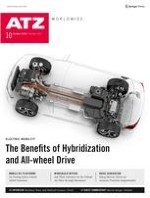 "We need to exploit the opportunities that electric mobility offers"
Journal:
Authors:

Alexander Heintzel, Sven Eisenkrämer
In order to achieve our climate targets, we must take a new approach to road transport in the future. Therefore, it is essential for governments to set a clear course at an early stage. In this interview, Dr. Uwe Lahl, Director-General at the Baden-Württemberg Ministry of Transport, explains how we can redesign and restructure our mobility systems.
×
...