30-11-2019 | Original Paper | Issue 1/2021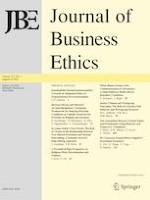 When Blame-Giving Crisis Communications are Persuasive: A Dual-Influence Model and Its Boundary Conditions
Journal:
Authors:

Paolo Antonetti, Ilaria Baghi
Important notes
Electronic supplementary material
Publisher's Note
Springer Nature remains neutral with regard to jurisdictional claims in published maps and institutional affiliations.
Abstract
Companies faced with a crisis sometimes blame others in their communications, when they feel that responsibility for the negative event lies elsewhere. Research has argued that stakeholders often react negatively to this type of message, because they perceive them as an unfair attempt to deny responsibility. In four experiments, examining blame directed at an employee and a supplier, we complement existing research by demonstrating that blame-giving messages can be persuasive in certain circumstances. Blame-giving communications can improve perceptions of firm ethicality more than apologies or an absence of corporate communication. This effect, in turn, reduces negative word-of-mouth intentions. The study identifies several boundary conditions for this effect. For blame-giving to be effective, a credible third party needs to identify who is responsible for wrongdoing, and the company needs to use vivid communication with detailed information about the culprit. Furthermore, blame-giving can backfire: when stakeholders doubt the company's honesty, this type of messaging is seen as manipulative. The study contributes to a developing research stream on the relative effectiveness of different types of crisis communications by demonstrating that, in certain circumstances, blame-giving messages are more persuasive than apologies. Moreover, our analysis offers guidelines on how to design these messages to make them acceptable to stakeholders.