29-06-2016 | Issue 3/2016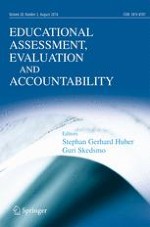 Why use learning outcomes in higher education? Exploring the grounds for academic resistance and reclaiming the value of unexpected learning
Authors:

Anton Havnes, Tine Sophie Prøitz
Abstract
Learning outcomes are now mandated in higher education courses across Europe. However, their impact on teaching and student learning is both uncertain and an issue for debate. In this paper, we explore (1) what is meant by learning outcomes in diverse contexts and (2) whether policy and practice governing learning outcomes accord with developments in learning theories, especially regarding sociocultural approaches that have drawn significant interest since the 1990s (Engeström
1987
; Lave and Wenger
1991
). Shepard's (
Educational Researcher, 29
(7), 4–14,
2000
) publication is particularly salient to our examination due to her identification of an emerging paradigm to assist in the understanding of the relationships among teaching, learning and assessment. Employing recent work on conceptualisations of learning outcomes and a four-quadrant taxonomy (Prøitz in
Educational Assessment, Evaluation and Accountability, 22
(2), 119–137,
2010
,
2014
), we discuss relevant learning theory approaches. This article is a conceptual investigation exploring the grounds for the assumption that learning can be predefined in terms of (expected) outcomes. Specifically, we discuss this assumption from the perspective of recent developments in learning theories. We argue that introducing learning outcomes predominantly for policy and management purposes may actually weaken the learning outcomes' potential to direct teaching and learning and to improve the quality of both.