05-02-2021 | Issue 4/2021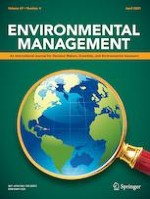 Will Peaceful Waters Flow Again? A Game-Theoretic Insight into a Tripartite Environmental Conflict in the Middle East
Journal:
Authors:

Aidin Akbari, Nayyer Mirnasl, Keith W. Hipel
Important notes
Supplementary information
Publisher's note
Springer Nature remains neutral with regard to jurisdictional claims in published maps and institutional affiliations.
Abstract
A tripartite environmental conflict over the Al-Hawizeh–Azim Marsh located in the Tigris River Basin is strategically investigated as an instance of a higher-level hydro-political conflict, using the Graph Model for Conflict Resolution (GMCR). The GMCR+ Decision Support System is employed to investigate this intriguing dispute under the status quo and a potential hydro-political scenario considered to assess the efficacy of employing a suggested water diplomacy tool (option) as an alternative mechanism for resolving the conflict. The results of this exploratory conflict analysis study highlight the importance of the policy systems dominating the strategic behavior of the decision makers. Utilizing the option for water diplomacy would create new equilibria for equitably resolving this complex dispute, which would be beneficial for all decision makers if the proposed option and policy systems were adopted.