2019 | Book Series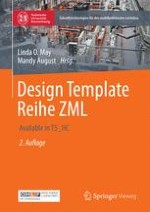 Zukunftstechnologien für den multifunktionalen Leichtbau
5 Volumes | 2019 - 2021
Description
Ziel der Buchreihe ist es, zentrale Zukunftsthemen und aktuelle Arbeiten aus dem Umfeld des Forschungscampus Open Hybrid LabFactory einer breiten Öffentlichkeit zugänglich zu machen. Es werden neue Denkansätze und Ergebnisse aus der Forschung zu Methoden und Technologien zur Auslegung und großserienfähigen Fertigung hybrider und multifunktionaler Strukturen vorgestellt. Insbesondere gehören neue Produktions- und Simulationsverfahren, aber auch Aspekte der Bauteilfunktionalisierung und Betrachtungen des integrierten Life-Cycle-Engineerings zu den Forschungsschwerpunkten des Forschungscampus und zum inhaltlichen Fokus dieser Buchreihe.
Die Buchreihe umfasst Publikationen aus den Bereichen des Engineerings, der Auslegung, Produktion und Prüfung materialhybrider Strukturen. Die Skalierbarkeit und zukünftige industrielle Großserienfähigkeit der Technologien und Methoden stehen im Vordergrund der Beiträge und sichern langfristige Fortschritte in der Fahrzeugentwicklung. Ebenfalls werden Ergebnisse und Berichte von Forschungsprojekten im Rahmen des durch das Bundesministerium für Bildung und Forschung geförderten Forschungscampus veröffentlicht und Proceedings von Fachtagungen und Konferenzen im Kontext der Open Hybrid LabFactory publiziert.
Die Bände dieser Reihe richten sich an Wissenschaftler aus der Material-, Produktions- und Mobilitätsforschung. Sie spricht Fachexperten der Branchen Technik, Anlangen- und Maschinenbau, Automobil & Fahrzeugbau sowie Werkstoffe & Werkstoffverarbeitung an. Der Leser profitiert von einem konsolidierten Angebot wissenschaftlicher Beiträge zur aktuellen Forschung zu hybriden und multifunktionalen Strukturen.
This book series presents key future topics and current work from the Open Hybrid LabFactory research campus funded by the Federal Ministry of Education and Research (BMBF) to a broad public. Discussing recent approaches and research findings based on methods and technologies for the design and large-scale production of hybrid and multifunctional structures, it highlights new production and simulation processes, as well as aspects of component functionalization and integrated life-cycle engineering.
The book series comprises publications from the fields of engineering, design, production and testing of material hybrid structures. The contributions focus on the scalability and future industrial mass production capability of the technologies and methods to ensure long-term advances in vehicle development. Furthermore, the series publishes reports on and the findings of research projects within the research campus, scientific papers as well as the proceedings of conferences in the context of the Open Hybrid LabFactory.
Intended for scientists and experts from the fields of materials, production and mobility research; technology, plant and mechanical engineering; automotive & vehicle construction; and materials & materials processing, the series showcases current research on hybrid and multifunctional structures.