01.12.2016 | Technical Article | Ausgabe 1/2016 Open Access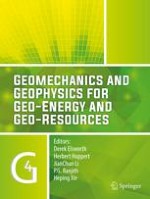 Energy efficiency and conservation indicators in Yemen
Zeitschrift:
Autor:

Ali M. Al-Ashwal
Wichtige Hinweise
Competing interests
The author declares that he has no competing interests.
Author's contributions
The main contribution of this paper is that it establishes for first time an energy indicator framework in Yemen. The well-known significance of such framework for any country exposes the importance of this paper.
Abstract
In this paper we assess energy conservation and analyse energy efficiency in various sectors in Yemen. Accordingly, the paper introduces Yemen energy profile, energy resources and performs calculations of a number of energy indicators for different sectors. Country-specific socio- economical characteristics are presented. The concerned energy indicators covered the following: macro level indicators and indicators of energy transformation, industry, tertiary, residential, transport, agriculture and fishing sectors. For each sector 8–12 indicators were calculated. For instance the macro level indicators include: energy dependency, intensity of primary energy, intensity of final energy, ratio of final energy consumption to primary energy, ratio of final energy bill to GDP, average emission factor, intensity of CO2, average primary energy consumption per habitant, average electricity consumption per habitant. Similarly other sectors have their relevant indicators. In total 50 indicators were calculated for a period of 7 years, 2003–2009. The results of calculations are discussed and analysed. The paper has shown the high potentials of Renewable Energy Resources. Further it was shown how low the energy efficiency and energy consumption in this country are. Finally the Paper has shown also that energy dependency is reaching zero soon and within few years can be positive which shall make the country in a difficult economical challenge due heavy subsidies on energy sector and expected increase of energy consumption. Here one can see the value of this work as an initial step to help in the development of an energy strategy for Yemen.