01.02.2013 | Ausgabe 2/2013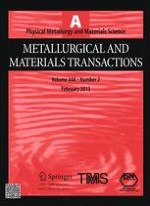 Engineered Coatings for Ni Alloys in High Temperature Reactors
Zeitschrift:
Autoren:

Elizabeth A. Clark, James Y. Yang, Deepak Kumar, Gary S. Was, Carlos G. Levi
Wichtige Hinweise
Manuscript submitted October 25, 2011.
Abstract
Alloy 617 is a candidate material for the intermediate heat exchanger of the He-cooled very high temperature reactor. At target temperatures ≥1223 K (950 °C), low level impurities in the gas stream may cause carburization, decarburization, and/or oxidation of 617 with deleterious effects on its mechanical properties. The chromia scale formed naturally by 617 does not provide adequate protection in the expected environment. Alpha alumina offers a greater potential as an effective diffusion barrier with superior stability, but it requires modification of the alloy surface. This work explores two approaches to surface modification based on aluminizing, either alone or in combination with FeCrAlY cladding, followed by pre-oxidation to form alpha alumina. Both approaches yield coatings with promising diffusional stability on alloy 617. Initial corrosion studies in impure He environments reveal that the alpha alumina is stable and protects the underlying substrate in both carburizing and decarburizing environments.