08.01.2021 | Energy materials | Ausgabe 13/2021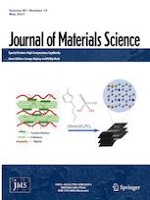 Enhanced photoelectrochemical water oxidation of WO3/R-CoO and WO3/B-CoO photoanodes with a type II heterojunction
Zeitschrift:
Autoren:

Jiali Liu, Qiang Yang, Jikai Liu, He'an Luo
Wichtige Hinweise
Handling Editor: Joshua Tong.
Supplementary Information
Jiali Liu and Qiang Yang have contributed equally to this work.
Publisher's Note
Springer Nature remains neutral with regard to jurisdictional claims in published maps and institutional affiliations.
Abstract
Tungsten trioxide (WO3) has been conceived as a promising photoanode material for photoelectrochemical (PEC) water oxidation. Therefore, many efforts have been made to improve its PEC performances. Herein, a novel heterojunction is fabricated through combining rocksalt CoO (R-CoO) or blende CoO (B-CoO) nanosheets with WO3 nanoplates using a spin-coating method. The typical type II heterojunctions, e.g., WO3/R-CoO and WO3/B-CoO, both have exhibited higher photocurrent densities than pristine WO3 photoanode. The photocurrent densities of WO3/R-CoO, WO3/B-CoO and WO3 are 0.53 mA cm−2, 0.45 mA cm−2 and 0.31 mA cm−2 at 1.23 V vs. reversible hydrogen electrode, respectively. For the WO3/R-CoO photoanode, the surface charge separation efficiency is 50.95% and the photoconversion efficiency is 0.062%, which are both higher than the WO3 and WO3/B-CoO photoanodes. The enhanced PEC performances are due to the type II heterojunction between WO3 and R-CoO (or B-CoO), which facilitates the absorption of visible light and charge transport. The better performance of WO3/R-CoO than that of WO3/B-CoO may be due to the deeper valence band position of R-CoO. Our work demonstrates that R-CoO (or B-CoO) can couple with WO3 to form a type II heterojunction to improve the PEC water oxidation performance.