2009 | OriginalPaper | Buchkapitel
15. Enterprise Organization and Operation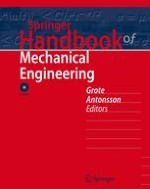 Erstes Kapitel lesen
Autoren: Francesco Costanzo, Prof. Yuichi Kanda, Toshiaki Kimura, Hermann Kühnle, Bruno Lisanti, Jagjit Singh Srai, Prof. Klaus-Dieter Thoben, Bernd Wilhelm, Patrick M. Williams
Verlag: Springer Berlin Heidelberg
Abstract
Organizations (derived from the Greek word
organon
, meaning
tool
) are instruments for enterprise objectives fulfilment. These objectives are to perform and produce products and services. Engineering and industrial production emphasize human-initiated, controlled, and deliberately executed combinations and transformations of resources by energy and information for the supply of market goods and products. Therefore organizations in engineering and manufacturing include the planned and purposeful action of human beings. In order to meet such objectives, formal groups of people with shared goals concerning transformation execution and output performance are configured.
Any arrangements of resources devoted to objective fulfilment constitute operations functions, or for short, operations. Technical devices can be provided to execute operations for transformation steps.
The amounts of labor involved can be coped with faster and with better quality by planned division into packages assigned to individuals for well-coordinated (repetitive) execution. For the individuals involved, operations represent tasks to be fulfilled. Combinations and syntheses of tasks and responsibilities in total constitute organization structures or parts of organizations.
In this section, the focus of our attention is on noncontractual and contractual types of collaborations among independent enterprises, pooling their core competencies to form so-called
enterprise networks
, aiming to achieve a common goal. The enterprise networks considered are composed of two or more partners collaborating under a variety of bilateral relationships [
15.1
].