2018 | OriginalPaper | Buchkapitel
1. Environmentally Clean Reformulated Aviation Gasoline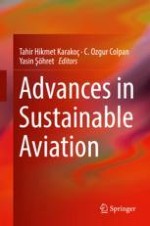 Autoren: Olesia Kondakova, Sergii Boichenko
Abstract
Traditionally components of aviation gasoline are produced by various technological processes. The basic fractions of aviation gasoline are straight gasoline distillation of crude oil and catalytic reforming, cracking, and blending. The main components are high-octane alkylate, technical isooctane, toluene, pirobenzol, alkylbenzene, and ethyl fluid.
The main indicator of the quality of gasoline is its antiknock rating. This ability to burn fuel without detonation of reciprocating engines with spark ignition, which is estimated octane number and describe the operational and environmental characteristics of transport.
To provide antiknock rating and high octane number for aviation fuel, add different antiknock additives. The most effective now is tetraethyl lead (TEL).
Today all the known brands of aviation gasoline used TEL as antiknock additive despite its toxicity. Therefore, development of new environmentally safe aviation gasoline is a topical modern problem that needs solving.