2018 | OriginalPaper | Buchkapitel
2. European Union at a Crossroads: What Could the Next 60 Years Bring About?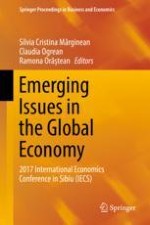 Erstes Kapitel lesen
Autor: Lia-Alexandra Baltador
Abstract
This paper aims to synthetize some of the challenges that the European Union faces during these troubled times and also to suggest some of the possible scenarios that might actually unfold in order to address them. Symbolically, this year should have highlighted the biggest achievements of the EU and its Member States, as it celebrates 60 years of joint commitment for a better Europe. Yet, the uncertainty regarding Europe's future is at an all-time high, due to internal and external factors. On the one hand, internal challenges, such as the Brexit process and the refugee crises, led to the reevaluation of the EU's current organization and structure, which, in turn, might lead to a Europe of concentric circles or a Europe doing less more efficiently. On the other hand, there are external factors that will impose new approaches on important aspects such as the economic and political relations with the United States, negotiations with Turkey or the Republic of Moldavia in connection to their accession to the EU, and other global problems, such as tackling climate change, reducing poverty, promoting peace, and others. In order to project some of EU's possible future steps, a critical analysis of reports and statements of the EU's most important institutions and representative will be carried out, as a fundament for possible scenarios.