24.09.2016 | Original Article | Ausgabe 3/2017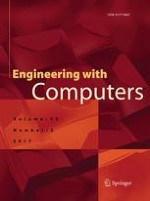 Evaluating the modulus of elasticity of soil using soft computing system
Zeitschrift:
Autoren:

L. K. Sharma, Rajesh Singh, R. K. Umrao, K. M. Sharma, T. N. Singh
Abstract
The elastic modulus of soil is a key parameter for geotechnical projects, transportation engineering, engineering geology and geotechnics, but its estimation in laboratory or field is complex and difficult task due to instrument handling problems, high cost, and it being a time consuming process. For this reason, the predictive models are useful tool for indirect estimation of elastic modulus. In this study, to determine the modulus of elasticity of soil, a rapid, less expensive, and reliable predictive model was proposed using artificial neural network (ANN). For this purpose, a series of laboratory tests were conducted to estimate the index properties (i.e., particle size fractions, plastic limit, liquid limit, unit weight, and specific gravity) and the modulus of elasticity of soils collected from Mahabaleshwar (Maharashtra), Malshej Ghat (Maharashtra), and Lucknow (Uttar Pradesh), in India. The input parameters in the developed ANN model are gravel, sand, fines, plastic limit, liquid limit, unit weight, and specific gravity, and the output is modulus of elasticity. The accuracy of the obtained ANN model was also compared with the multiple regression model based on coefficient of determination (
R
2
), the mean absolute error (MAE), and the variance account for (VAF). The ANN predictive model had the
R
2
, MAE, and VAF equal to 0.98, 5.07, and 97.64 %, respectively, superseding the performance of the multiple regression model. The performance comparison revealed that ANN model has more reliable predictive performance than multiple regression and it can be applied for predicting the modulus of elasticity of soil with more confidence. Thus, the result of the present study indicates that the modulus of elasticity of soil can reliably be estimated from the indirect method using ANN analysis with greater confidence.