16.05.2020 | Research Article-Biological Sciences | Ausgabe 6/2020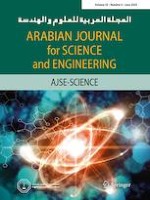 Evaluation of Antibacterial Activity of Macroalgae Extracts as Adjunctive Therapy in Neonates Sepsis Induced by
Klebsiella pneumoniae
Zeitschrift:
Autoren:

Maha Khalil, Mona M. Ismail, Shimaa M. El Shafay
Abstract
Background
The greatest challenge of the day is the rising threat of neonatal sepsis as well as antimicrobial resistance. Accordingly, attention has been especially devoted to marine macroalgae metabolites, which are known to have prominent medicinal properties with major phytoconstituents. The object of this study is to evaluate the efficacy of three different macroalgal extracts (ME) as new ingredients classes exposed against multidrug-resistant (MDR)
Klebsiella pneumoniae
isolated from blood specimens of neonatal sepsis, as well as to evaluate the bio-compounds present in ME using gas chromatography–mass spectrometry (GC–MS).
Materials and Methods
Out of 370 neonates, only patients with positive blood culture 110 (29.7%) were enrolled. From clinical specimens,
Klebsiella pneumoniae
(
n
 = 40) were recovered and were biochemically identified. Antimicrobial susceptibilities of the selected isolates to different antimicrobials were conducted using disk diffusion methods. Antibacterial activities of different AE,
Ulva fasciata, Sargassum vulgare, Corallina officinalis
, were investigated using agar well diffusion method. Furthermore, the constituents of the most promising ME were detected using GC–MS analysis.
Results
Susceptibility testing showed that all
K. pneumoniae
isolates were MDR with a great prevalence of resistance, especially to ampicillin and amoxicillin/clavulanic acid. Methanolic extract of
S. vulgare
exhibited the highest antibacterial activities. GC–MS data of the selected extract revealed eleven different secondary metabolites, which were mostly composed of organic acids.
Conclusion
The methanolic extract of the marine alga
S. vulgare
could be a potential candidate for the natural compounds as antibacterial therapy.