Erschienen in: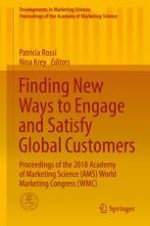 2019 | OriginalPaper | Buchkapitel
Examining the Impact of Provocation in Green Advertising on Consumers' Attitudes and Perceptions
Abstract
Despite the progress made in the study of sustainability, there is still very little research on provocative environmental ads. The latter have been used by many companies in recent years to promote sustainable development practices and in response to consumer skepticism of green advertising. Our research aims to enrich the green advertising literature by investigating greenbashing ads, with a focus on consumer perceptions and attitudes to these provocative environmental ads. A mixed method approach was taken, including the use of both qualitative and experimental research methods. The findings indicate that on the whole greenbashing is viewed unfavorably and has a negative impact on brand image and consumers' attitudes and perceptions.