2013 | OriginalPaper | Buchkapitel
Existing Buildings' Energy Upgrade: An Economical and Environmentally Sustainable Opportunity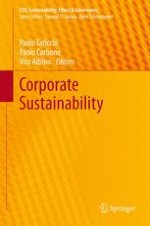 Erstes Kapitel lesen
Autoren: Anna Laura Pisello, Franco Cotana
Verlag: Springer Berlin Heidelberg
Abstract
Given the huge amount of energy consumption imputable to existing buildings, and the relatively slow buildings' substitution in both urban and suburban areas all over the world, building energy upgrade, starting from retrofitting procedures, becomes a significant way for optimizing the global potential of energy conservation.
The purpose of this contribution is to describe what building energy integrated upgrade could represent in terms of energetic, economical, financial and environmental impact, especially if it involves integrated optimized strategies.
Starting from a global assessment of retrofitting practice and its typical operations, we analyze the specific role of these interventions within the global market. We describe the growing attention to this practice considering both the energy main drivers and the typical barriers. Particular attention has been paid to the operations and management practice for building's performance upgrade. In fact it represents a low-cost profitable strategy for improving building energy performance and indoor comfort conditions, ant it could be even more interesting in this global crisis scenario.
Finally a representative case study is described in terms of economic and energetic impact of the upgrading procedures. The Skanska New York City office at Empire State Building prototype points out how the integrated approach could be the protagonist for achieving health, productivity and economic benefits.
This contribution looks at how a global approach concerning building energy upgrade could improve existing buildings' sustainability.