2014 | OriginalPaper | Buchkapitel
116. Expression and Sequence Analysis of
ChRpS3

, a Ribosomal Protein S3 cDNA, and its Potential Role in Ovary Development of

Cymbidium hybridium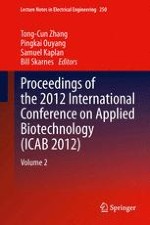 Erstes Kapitel lesen
Autoren: Xiaoqiang Chen, Xiulan Li, Ning Sun, Wenqin Song
Verlag: Springer Berlin Heidelberg
Abstract
A full length cDNA sequence,
Ch
-
RpS3
, was isolated by RT-PCR and further characterized by sequencing and expression analysis. The cDNA fragment was 1,003 bp in length and contained a complete open reading frame of 786 bp, encoding a protein of 261 amino acid residues with high sequence homology to RpS3 from other plants such as monocotyledon
Oryza sativa
(91 %). Phylogenetic analysis at the amino acid level also confirmed that
Ch
-
RpS3
belonged to the monocot-specific RpS3 clade. Furthermore, spatial and temporal expression analysis with RT-PCR indicated that
Ch
-
RpS3
was highly expressed in ovaries 2 days after pollination and is predicted to encode a novel member of RPS3 participating in cell growth and proliferation. It is deduced that this 40S ribosomal S3 like protein is involved in initiating ovary development of
C. hybridium
, which might provide novel insights into the molecular mechanism of ovary and floral development.