01.10.2020 | Research paper | Ausgabe 10/2020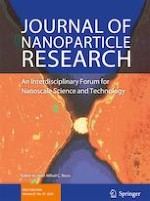 Fabrication and characterization of supercapacitor electrodes using chemically synthesized CuO nanostructure and activated charcoal (AC) based nanocomposite
Zeitschrift:
Autor:

Mahendra Singh Yadav
Wichtige Hinweise
Publisher's note
Springer Nature remains neutral with regard to jurisdictional claims in published maps and institutional affiliations.
Abstract
In this work, the activated charcoal dispersed with copper oxide (CuO) nanoparticles (NPs) electrode materials was proposed as electrode material for supercapacitor that is used as energy storage device. The CuO NPs were synthesized at room temperature using co-precipitation method and the nanocomposite was with activated charcoal (AC) powder for its application in an electrochemical supercapacitor. Synthesis of CuO nanoparticles was carried out at various temperatures. The optimized temperature for synthesis is 600 °C that resulted in better performance of electrode materials. Synchrotron X-ray diffraction confirms the monoclinic structure. The X-ray photoelectron spectroscopy suggests the +2 oxidation state of copper. Electrochemical properties of the prepared nanocomposite electrodes and fabricated supercapacitor cells were characterized using a.c. impedance, cyclic voltammetry, and charge–discharge techniques by using 1 M H2SO4 and 6 M KOH as electrolytes. The optimized composition is 1:1 (mass ratio) of CuO and AC. The specific capacitance of the supercapacitor cells is stable up to 2000 cycles at 100 mV cm−2, which shows that the device has good electrochemical reversibility and cycle life with 6 M KOH and 1 M H2SO4 electrolytes.