13.08.2019 | Chemical routes to materials | Ausgabe 23/2019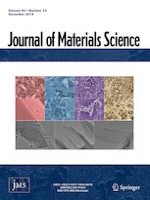 Fabrication of black TiO2/TiO2 homojunction for enhanced photocatalytic degradation
Zeitschrift:
Autoren:

Zhiming Miao, Guanlong Wang, Lujie Li, Cong Wang, Xiufang Zhang
Wichtige Hinweise
Electronic supplementary material
Publisher's Note
Springer Nature remains neutral with regard to jurisdictional claims in published maps and institutional affiliations.
Abstract
Photocatalysis is a promising technology for removing contaminant in water. However, the rapid recombination of photogenerated charge carriers limits the performance of photocatalysis in water treatment. Here, a novel light response B/W-TiO2 homojunction catalyst based on the black TiO2 (B-TiO2) and TiO2 (W-TiO2) was successfully synthesized by a facile hydrothermal method. The mass ratio of B-TiO2 to W-TiO2 was tuned to study its effect on homojunction formation and photocatalytic performance. Beneficial from the band difference between B-TiO2 and W-TiO2, the conduction band (CB) electrons of W-TiO2 can migrate to the CB of B-TiO2 and the valence band (VB) holes of B-TiO2 transfer to the VB of W-TiO2, hence effectively promoting the separation of photogenerated charge carriers. The formation of homojunction can dramatically improve the photocatalytic ability of B/W-TiO2; the kinetic constant of rhodamine B degradation of B/W-TiO2 with optimal mass ratio is nearly 3.9 and 5.2 times higher than that of B-TiO2 and W-TiO2, respectively. Moreover, the superoxide radical (O 2 ·− ) and hydroxyl radicals (·OH) species play a crucial role in the photodegradation process. The enhancement of photocatalytic activity is attributed to the construction of B/W-TiO2 homojunction, which is beneficial to improve the separation efficiency of photogenerated electron–holes.