02.02.2021 | Energy materials | Ausgabe 13/2021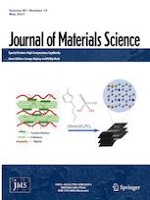 Fabrication of reduced graphene oxide/manganese oxide ink for 3D-printing technology on the application of high-performance supercapacitors
Zeitschrift:
Autoren:

Xinhao Zhao, Baocheng Liu, Peng Pan, Zhengchun Yang, Jie He, Huayi Li, Jun Wei, Zongsheng Cao, Honghao Zhang, Jiayuan Chang, Qiwen Bao, Xin Yang
Wichtige Hinweise
Handling Editor: Kyle Brinkman.
Supplementary Information
Publisher's Note
Springer Nature remains neutral with regard to jurisdictional claims in published maps and institutional affiliations.
Abstract
The low energy density of supercapacitors currently limits their widespread applicability. With the development of 3D printing technology in the field of energy storage, fine electrode structures can be designed to overcome this limitation. This paper reports an ink consisting of α-MnO2 nanorods, reduced graphene oxide, and pluronic F127 and employed it for the extrusion-based 3D printing of supercapacitor electrodes. The 3D-printed 1-layer electrode achieved a mass-specific capacitance of 422 F g−1 at a current density of 0.1 A g−1, and the as-prepared full-cell supercapacitor based on such electrode, its energy density reached 19.35 Wh kg−1, corresponding to a power density of 50 W kg−1. The extrusion 3D printing method also allows for the fabrication of multiple electrode layers, and the 3D-printed electrodes were demonstrated as capable of practical applications such as powering LEDs and charging a mobile phone. The proposed 3D printing technology for preparing supercapacitors can quickly and economically prepare supercapacitors with special structures in large quantities, providing a method for large-scale applications of supercapacitors, and also provides some inspiration for the structure of other energy storage devices such as ion batteries.