01.07.2016 | Original Contribution | Ausgabe 7/2016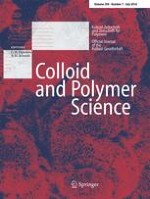 Facile synthesis of PS/RGO@AuNP composite particles as highly active and reusable catalyst for catalytic reduction of
p

-nitrophenol
Zeitschrift:
Autoren:

Zhengfeng Wu, Likui Wang, Yuhua Hu, Yunxing Li
Abstract
Herein, we successfully fabricate a ternary composite particle of polystyrene/reduced graphene oxide@gold nanoparticle (PS/RGO@AuNP) by hydrophobic interaction-driven self-assembly combined with a one-step reduction process, without involving any surface pretreatments of support microspheres in the whole process. The as-prepared PS/RGO@AuNP composite particles have been extensively characterized by scanning electron microscopy, X-ray diffraction, X-ray photoelectron spectroscopy, energy-dispersive X-ray spectroscopy, and inductively coupled plasma-optical emission spectroscopy. The results demonstrate that these ternary raspberry-like composite particles have uniform size and controllable surface morphology. In addition, the PS/RGO@AuNP composite particles have good dispersibility in water and, moreover, exhibit high catalytic activity and excellent reusability during the reduction of
p
-nitrophenol by sodium borohydride in aqueous solution.