2021 | OriginalPaper | Buchkapitel
Facility Services: An Underestimated Sector?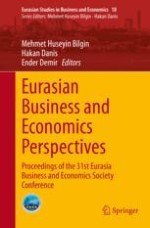 Erstes Kapitel lesen
Autoren: Alexander Redlein, Eva Stopajnik
Abstract
Facility Services (FS) as defined as "support provision to the primary activities of an organization, delivered by an internal or external provider" by the European norm 15221-1 are not presented as a whole industry sector in the Statistical Classification of Economic Activities in the European Community (NACE) or other international statistics. This chapter analyzes the economic indicators "value added at factor cost" and its correlation with "employment and employment types" of the FS industry in detail after the recession of 2008/2009 until 2016 in different European countries. The research is based on EU statistics and European norms. Results show that 10% of employees in the nonfinancial business economy in the EU work in the FS sector. The FS sector is very steady during and after recession, because services, such as janitorial work, maintenance, waste management, specialized cleaning, water and steam and air conditioning supply have to be kept running, even during a crisis. And employees in FS will keep their job, which is important for the purchasing power in a country.