28.08.2019 | Methodologies and Application | Ausgabe 9/2020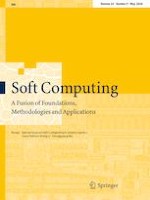 Failure mode and effects analysis: an integrated approach based on rough set theory and prospect theory
Zeitschrift:
Autoren:

Hong Fang, Jing Li, Wenyan Song
Wichtige Hinweise
Publisher's Note
Springer Nature remains neutral with regard to jurisdictional claims in published maps and institutional affiliations.
Abstract
Failure mode and effect analysis (FMEA), a bottom-up method, is one of risk assessment tools to eliminate or reduce failures in design and process. It has been applied to many industries due to its flexibility and effectiveness. However, the conventional FMEA considers less about the subjectivity and vagueness in the process of risk assessment and assumes that three risk factors' importance is the same. Although a lot of approaches based on fuzzy logic are proposed to deal with vague information in previous literature, they need priori assumptions leading to fixed intervals to express vagueness. In addition, most of the previous methods suppose that decision makers are totally rational without considering their psychological factors. To solve the problems, an extended technique for order performance by similarity to ideal solution (TOPSIS) is developed to improve FMEA approach, which combines the advantage of variable precision rough number in dealing with vague information and the strength of prospect theory (PT) in considering decision maker's bounded rationality. The proposed method consists of two stages: one is the determination of risk factors' weight function values; and the other is ranking risk priority of failure modes with the PT-based TOPSIS. Finally, a case study of a steam valve system is used to demonstrate the effectiveness and efficiency of the proposed method.