27.01.2021 | Energy materials | Ausgabe 13/2021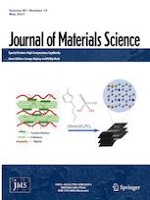 Fast and facile synthesis of carbonate-modified NiFe layered double hydroxide nanosheets by dielectric barrier discharge microplasma: mechanism and application in enhanced water oxidation
Zeitschrift:
Autoren:

Zhipeng Wang, Jiahui Zhang, Qiang Wang, Xue Jiang, Ke Huang, Xiaoli Xiong
Wichtige Hinweise
Handling Editor: Till Froemling.
Supplementary Information
Publisher's Note
Springer Nature remains neutral with regard to jurisdictional claims in published maps and institutional affiliations.
Abstract
A fast and facile approach was designed to fabricate carbonate (Ci)-modified NiFe layered double hydroxide (LDH) nanosheets array on carbon cloth (CC) by dielectric barrier discharge (DBD) microplasma. The whole synthetic process can be completed within 1 h at ambient temperature and pressure. The prepared NiFe LDH-Ci/CC emerges a superior catalytic activity for oxygen evolving reaction in alkaline media, which only demands an overpotential of 240 mV at 20 mA cm
−2
with a high stability for at least 90 h, and shows an excellent turnover frequency value of 0.323 mol O
2
s
−1
at 350 mV. Time-resolved measurements of direct emission spectra for nitrogen second positive system N
2
(C-B) were measured in the DBD microplasma discharge. And a high vibrational temperature (
T
vib
, 3100 K) and rotational temperature (
T
rot
, 340 K) were obtained, indicating a great chemical reactivity. In addition, the intermediate products of hydroxyl radicals (
·
OH) were identified and the possible synthesis mechanism was tentatively proposed.
Graphical abstract
A fast and facile approach was designed to fabricate NiFe LDH-Ci/CC by DBD microplasma.
×