01.10.2016 | Original Article | Ausgabe 4/2016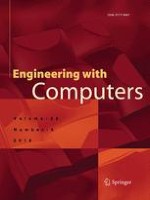 Feasibility of PSO-ANN model for predicting surface settlement caused by tunneling
Zeitschrift:
Autoren:

Mahdi Hasanipanah, Majid Noorian-Bidgoli, Danial Jahed Armaghani, Hossein Khamesi
Abstract
The potential surface settlement, especially in urban areas, is one of the most hazardous factors in subway and other infrastructure tunnel excavations. Therefore, accurate prediction of maximum surface settlement (MSS) is essential to minimize the possible risk of damage. This paper presents a new hybrid model of artificial neural network (ANN) optimized by particle swarm optimization (PSO) for prediction of MSS. Here, this combination is abbreviated using PSO-ANN. To indicate the performance capacity of the PSO-ANN model in predicting MSS, a pre-developed ANN model was also developed. To construct the mentioned models, horizontal to vertical stress ratio, cohesion and Young's modulus were set as input parameters, whereas MSS was considered as system output. A database consisting of 143 data sets, obtained from the line No. 2 of Karaj subway, in Iran, was used to develop the predictive models. The performance of the predictive models was evaluated by comparing performance prediction parameters, including root mean square error (RMSE), variance account for (VAF) and coefficient correlation (
R
2
). The results indicate that the proposed PSO-ANN model is able to predict MSS with a higher degree of accuracy in comparison with the ANN results. In addition, the results of sensitivity analysis show that the horizontal to vertical stress ratio has slightly higher effect of MSS compared to other model inputs.